You want a developer for your WordPress website?
Maybe you need to add some features to your WordPress website? To create this website entirely? Or would you like to make some changes to your WordPress theme? Or maybe you simply want a technician to take care of everything for you: update WordPress, your plugins, your theme…
Who am I?
My name is Jeremy Lebre and I am a developer, specialist of WordPress for more than 10 years now.
I started by creating free plugins. Then I created and marketed myself 4 very elaborate commercial plugins to sell your products, create your affiliate program, your members areas and build your prospects lists. Today, these 4 plugins have helped thousands of entrepreneurs to carry out their projects.
During all these years, I have also performed various services on WordPress websites: customization of themes, bug fixing, creation of custom plugins… I also learned a lot about marketing, and about strategies and tactics to increase conversion rates and sales on a website.
You want to sell members areas? Digital products?
In this case I can create for you a fast website, highly secure, with SSL certificate (good for your SEO and your branding), and perfectly adapted to phones, tablets and computers.
You will receive as a bonus the 4 commercial plugins Commerce Manager, Affiliation Manager, Membership Manager and Optin Manager (total value: 405 dollars).
What are your guarantees?
I practice flat rates so that you do not invest more than the amount I will have communicated to you in response to your request. And I answer you 7 days a week, in less than 24 hours.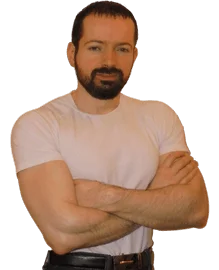 Jeremy Lebre, WordPress developer
Tell me about your project through the form at the bottom of this page.
They used my services:
In case of specific need, Jeremy listens to you and can create a plugin just for you.

I chose to use the plugins of Jeremy for their ease of use. The documentation and the customer support are great. These plugins are very versatile and new features are added regularly. All this for a very competitive price compared to specialized platforms. In case of specific need, Jeremy listens to you and can create a plugin just for you.

Philippe Maury
Preparation for competitions and exams
Cours AB Carré
I talked a lot about his expertise

I appreciate the availability of Jeremy. He's a real professional. I talked a lot about his expertise and the high efficiency of his products. I advise you to trust him absolutely because he knows our needs very well and his development really allows us to have extremely effective solutions for our business.

Bravo Jeremy for your work!

Franck Marcheix
Déléguez à votre inconscient
Thanks to Jeremy, I was able to reach my goal and put my e-shop online

For personal requests, Jeremy proceeds with precision and an extreme punctuality. Sometimes we need a more personal touch in our e-shop and Jeremy's support is flawless. Thanks to Jeremy, I was able to reach my goal and put my e-shop online, which was for me an extremely ambitious project.

Jacques Dupuis
Self bien-être
I recommend Jeremy without hesitation.

Jérémy is a pro, serious, competent, and does a neat and fast job. I'm a user of his e-commerce plugins (since 2011), as well as plugins made just for me according to my needs. In both cases, it works great. I recommend Jeremy without hesitation.

Michel
Tilekol
You will get all these bonuses
For any service of at least 700 dollars, you will get all these bonuses:
the WordPress plugin Commerce Manager, allowing you to sell your products, and all its future updates for life (value: 135 dollars)
the WordPress plugin Affiliation Manager, allowing you to create your affiliate program, and all its future updates for life (value: 135 dollars)
the WordPress plugin Membership Manager, allowing you to create your members areas, and all its future updates for life (value: 90 dollars)
the WordPress plugin Optin Manager, allowing you to create your prospects lists, and all its future updates for life (value: 45 dollars)
the WordPress theme Light, very lightweight, performing, responsive, optimized for computers, smartphones and tablets, easily editable (value: 35 dollars)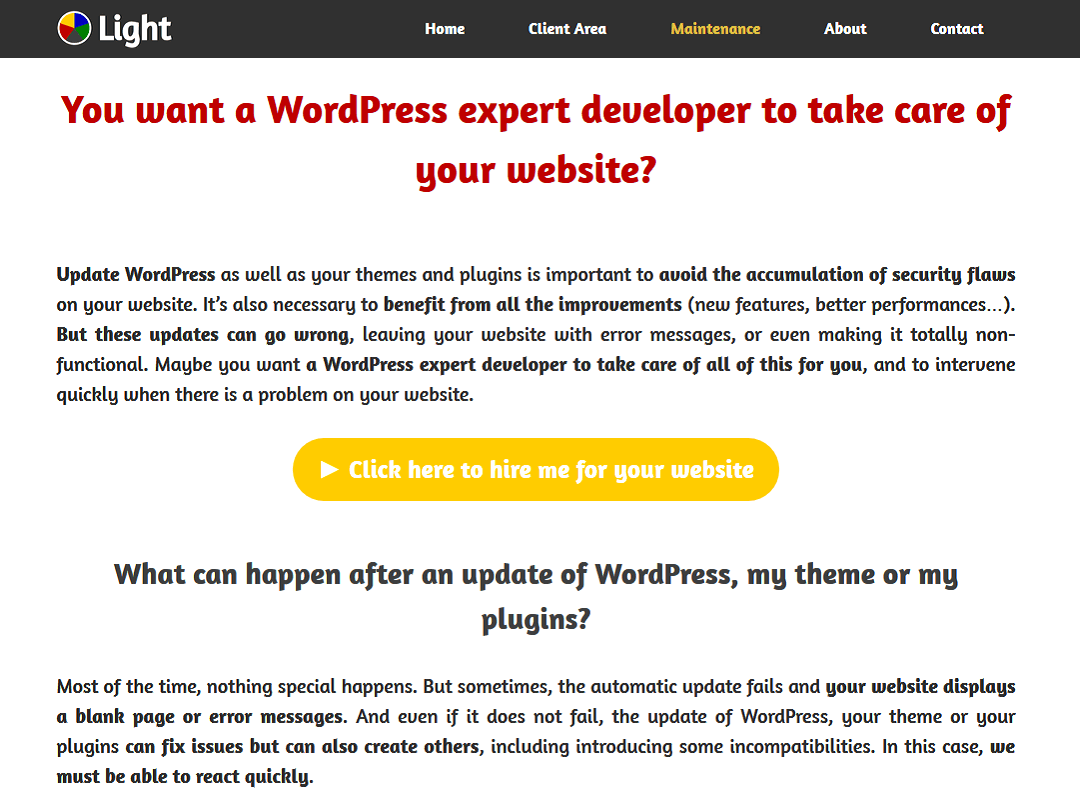 Here are some of the projects I did:
Complete development of the website, creation of the WordPress theme, increase of performance and loading speed, installation of the SSL certificate, adaptation to phones, tablets and computers (Kleor.com)
Creation of a system to audit the practices of managers, generation for each manager of a detailed report in PDF format, creation of an interface to view all the evaluations done and several statistics, creation of an email address capture form recording many variables (text and color of the title, of the submit button…) in order to do some analysis and optimizations on these variables, modifications of the website (Leadership-Paradoxal.com)
Creation of an order form in several pages recording a lot of data (where does the user come from, what type of device he uses, which step he stopped…) in order to do some analysis and optimizations, tips to increase the conversion rates of this form, generation of the certificate in PDF format, creation of a very elaborate form to declare a sinister (SereniTrip.fr)
Development, integration and maintenance of the website, customization of the WordPress theme (Tim-Burton.net)
Creation of a quiz form for a contest, the participants scores being automatically calculated and recorded on the website in order to contact the winners at the end of the contest (Tilekol.org)
Creation of a tool allowing the members of the website to create with a single click pages whose contents are personalized according to their login names, first names, last names… (Team-Tools.com)
Improvements of the navigation menu, repair of special characters, addition of a sidebar on all pages of the website, centering of the navigation menu at the bottom of the pages (MVP-PerformanceAchat.com)
Creation of a plugin generating two files useful for the accounting of the website, in CSV or XLS format (Cours-AB-Carre.com)
Creation of a script that automatically stores, for each new order, the corresponding invoice in a folder of the website (Apprendre-Memoriser.com)
Installation of an SSL certificate and migration of the website from HTTP to HTTPS (service performed on several websites)
Creation of a plugin to import members from Salesforce to Membership Manager, and allowing the members to see a full list of members, while doing a keyword search on those members, and choosing to show only those whose last name starts with a certain letter (AQCP.org)
Creation of a plugin that allows to manage audiobooks (ABS-Multimedias.com)
Creation of a plugin that allows to set up a guestbook (ABS-Multimedias.com)
Creation of a custom shopping cart (LCEFormation.com)
Many other projects…