Get a special rate by downloading now Commerce Manager and Affiliation Manager
Commerce Manager + Affiliation Manager (254 USD, 217 USD, or 7 days free trial then 3 x 73.70 USD (you can cancel your future payments at any time))
Commerce Manager + Affiliation Manager + Membership Manager (341 USD, 257 USD, or 7 days free trial then 3 x 86.70 USD (you can cancel your future payments at any time))
Commerce Manager (127 USD, or 7 days free trial then 3 x 43.70 USD (you can cancel your future payments at any time))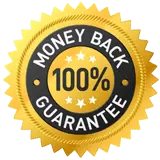 Money Back Guarantee
You can try Commerce Manager for 15 days. Configure your options. Add your products. Sell them. And if, for any reason, you're not satisfied, remove the plugin from your website, contact us and we will refund you fully. You see, we take all the risk for you.
Free Upgrades/Multi-Site License
By getting now Commerce Manager, you will get all the future upgrades of this plugin for free for life, even when its price increases. This will allow you to benefit from new features in addition to many features included in the current version of Commerce Manager. You can install it on each of your websites. You can also modify it for your personal use.